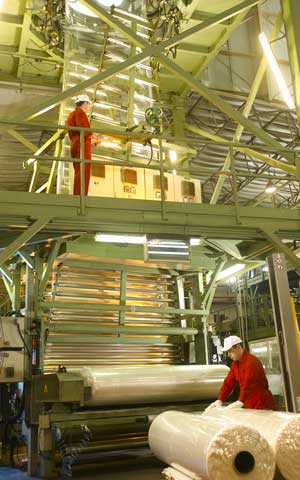 SYFAN plants maintain international certifications reflecting the emphasis we place on safety, hygiene, efficiency, and the environment. Our loyal and highly skilled employees embrace our policies of quality, efficiency, and customer service. Our distribution network brings Syfan shrink films to a wide client base around the world.
SYFAN is a focused manufacturer. Our plants in Israel supply high quality polyolefin shrink films, for even the most demanding food and display applications. Our unique cross-linking technology enables us to produce a wide variety of high-performance shrink films.
SYFAN is dedicated to the concept of sustainable packaging. Materials must be safe, recyclable, and eco-friendly. Packed products should last longer, be more attractive, more secure. We are continually working to improve the shrink packaging process so that it is faster, more efficient, and uses less energy.
SYFAN reacts to challenge through research & development. New challenges in packaging have led SYFAN to expand our product line to include specialty shrink films for food applications. The focus of our efforts is to preserve food freshness while improving packaging performance and cost efficiency. Our shrink films create safe, hygienic packaging that protects and enhances the look of fresh and frozen foods. We work with preservation scientists to offer innovative antibacterial films that extend shelf life.